Thanks for visiting Cheap Crafty Mama!  If you like what you see please sign up to stay in touch via RSS, Facebook, Email, or Twitter updates!
***********************************************************************************************************************
I have had this funky gold mirror since high school because I liked the shape of it but it has been stuffed away in a cabinet for a long time because I couldn't figure out what to do with it, it's a little too blingy for my house.  Recently I was struck with inspiration on how I could turn it into something cute that I would like to have out in my house all the time!
This is what it looked like before I started:
I started by removing the mirror and spray painting the wooden board behind it flat black and  painting the frame with aqua spray paint.  I did one coat of aqua and thought it looked cool to leave a little gold showing through so I left it like that.
Next, I re-assembled the frame and board and started working on some felt roses.  To make the roses I used 3 colors of felt and some scraps of green fabric that were starched so they were stiff.  I also used scissors, a sharpie marker, and a hot glue gun.
I traced the base of a plastic cup onto the felt and cut out 3 circles (1 for each rose).
Then I began cutting around the border of the circle...
until the whole thing was cut into a spiral shape.
I started with the middle of the spiral and began rolling the whole thing up...
 and then glued the end.
I cut some leaf shapes out of the green fabric and glued them to the frame.
Then covered the back of the roses with glue and stuck them on as well.
I love the way they turned out!
I think it looks perfect in my kitchen!  I like that I can change the message for different holidays or occasions!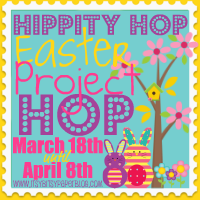 You might also like: